Vice Chancellor's Message
My Dear Alumni,
Maharaja Ranjit Singh Punjab Technical University (MRSPTU), Bathinda has immensely benefitted through its deeply ingrained alumni with the contribution of our alumni, the university has emerged on the world arena in a short span of time.
The institution nurtures the student, grooms interpersonal and societal skill with the sole objective of converting them into global citizens. Their valuable performance in their real life brings back the recognition to the institution and the institution brand value start rising up. This increase the Responsibility and gives a boost to the institute to work emphatically to add more value to its students. Thus, it becomes a cyclic process. We value our alumni as our brand ambassador.
I welcome you all to our newly created "Alumni Network Portal". Your credential have been placed in our alumni data base which is available for better interaction and connect among alumni, students, staff and faculty for mutual benefits and growth.
I assure my full support to Alumni Association in its every future endeavours.
Prof. (Dr.) Buta Singh Sidhu
Vice Chancellor
Registrar's Message
Thank you for your valuable involvement with the Maharaja Ranjit Singh Punjab Technical University (MRSPTU), Bathinda. In interacting with many of you, I have felt your affection for your alma mater. Several of you have expressed a desire to help recruit the next generation of students and to encourage and mentor students currently in our program. The best universities have close connections with their alumni, and we are endeavoring to make the Maharaja Ranjit Singh Punjab Technical University (MRSPTU), Bathinda one of the best. As our alumni, you are a great resource for the University. The students and alumni of the university continue to excel in diverse fields of basic sciences, engineering, software development, sports, arts, management and public administration. Today, MRSPTU ranks among the top universities of the country.
We are committed to bring its alumni into mainstream. We are open and welcome to suggestions from our alumni to make this association a great success.
Prof. Gurinder Pal Singh
Registrar
PI/CRC Message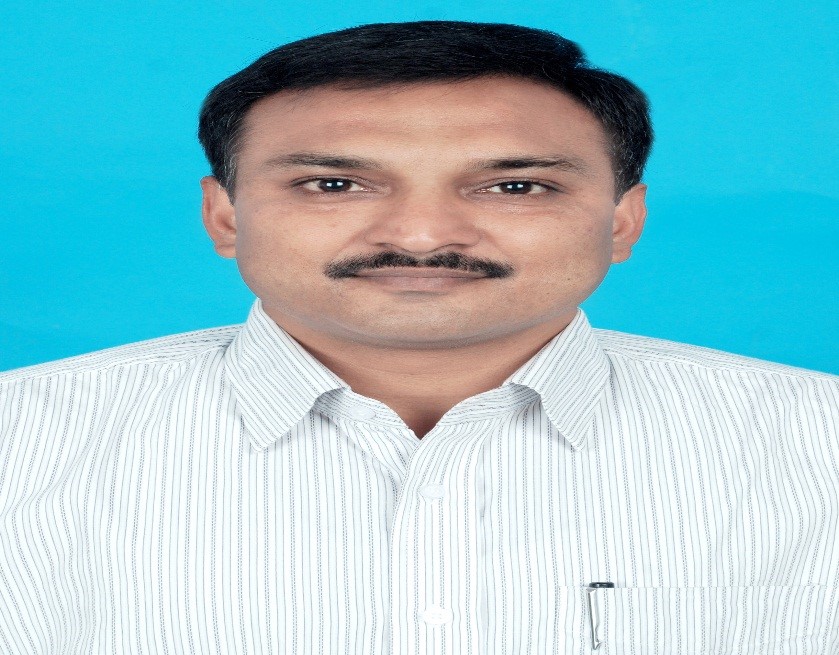 It is my pleasure to welcome you on a common platform of MRSPTU Alumni Association Network. The world gets more complicated with every passing day. You get involved in your work & families and suddenly you lose touch with those who used to be the associates of your best times.
The Alumni Association can help you stay connected with your roots, to your closest associates, to the vast resources available back at alma mater, to the faculty that taught and guided you to rise to the top of your career, to feel young by passing through the memory lanes. This association would help you to feel support and strength of your big family as you pursue your post-academic life and career.
There are currently more than 18000 Alumni of MRSPTU and its constituent colleges (GZSCCET being its oldest college) which are spread in almost every part of the world on 6 continents. The alumni meet, regional networking get-togethers through students chapter of alumni associations, on-campus activities, career advisory services and social media resources etc. are designed for mutual benefits of alumni and the alma mater. After all, your success is our success.
It's time to give back to the University to whatever degree you are comfortable i.e. through monetary help, offering scholarships to students to pursue higher studies, through career and academic mentoring, to volunteering time at on- and off-campus events, through expert talks, providing internships to the enrolled students, supporting placement activities or in any way you feel like.
I welcome you to explore all the ways to stay connected and make yourself and us stronger.
Prof.(Dr.) Rajesh Gupta
Professor Incharge, Corporate Resource Centre
Campus Director's Message
On behalf of the nearly 15000 strong alumni of this great institution, it is my pleasure to welcome you to the Alumni Connect of GZSCCET, MRSPTU, Bathinda. Even in these uncertain times, let me assure you that your alma mater continues to be as strong as ever and keep on providing excellent education that has allowed you to be proud professionals and that is preparing our current students to be well equipped with skill sets required to pursue their professional careers with grand success.
The world gets more complicated with every passing day. We get involved with our families and work and suddenly we've lost touch with those outside that close circle. The Alumni Connect can help you stay connected to those friends and the faculty that taught and guided you during your stay at the campus. Through this Alumni Connect we propose to conduct a variety of alumni events like regional networking get-togethers, on-campus activities and sporting events, career advisory services, and social media resources, all designed to help you to be as successful as you can possibly be. After all, your success is our success.
At the same time, I would request you to think of ways you can give back to your alma mater. I believe that you have lot to offer in terms of motivation, mentorship and the capability to take your pride and achievements to even greater heights. There are many ways to give back, from career and academic mentoring to simply attending academic and social events. As you will find, giving back has another benefit: it feels good.
I believe that with your valuable experience sharing and kind support, we can connect our collective and diversified alumni settled in any part of the world to bring about the change in accordance with the mission and vision of our Institute.
Dr. Sanjiv Kumar Aggarwal
Campus Director
Giani Zail Singh Campus College of Engineering & Technology,
Maharaja Ranjit Singh Punjab Technical University
Director's Message for Alumni of PIT Rajpura
Punjab Institute of Technology (PIT), Rajpura is a constituent college of Maharaja Ranjit Singh Punjab Technical University (MRSPTU) Bathinda. Since its inception, the Institute continues to play an essential role in educating students for their careers. The aim of the college is to prepare the students to serve in the market, society and country in the role of leaders, officer, managers and many more areas. PIT Rajpura is committed to excellence in education, research and training; use of contemporary participant-centric pedagogies and teaching methods, and establishing a presence in the emerging segments of education. Our curriculum and classrooms have continued to incorporate new developments in the fields of accounting, management, science and technology.
Alumni constitute an important component of an institution. The prosperity and good name of an institute strongly depend on the goodwill of its alumni. They serve as brand ambassadors of the Institute.
Good relationships with Alumni strive to build, strengthen and sustain associations with community. The more the involvement of alumni, the more robust and valuable network becomes.
I thank you all for showing your interest in PIT Rajpura. I invite and welcome all pass out students to connect with us and be a part of this Association. I congratulate you all on the start of a journey that will transform your career and enhance your life.
Dr. Gurpreet Singh
Director, PIT Rajpura